Deaf Advice Service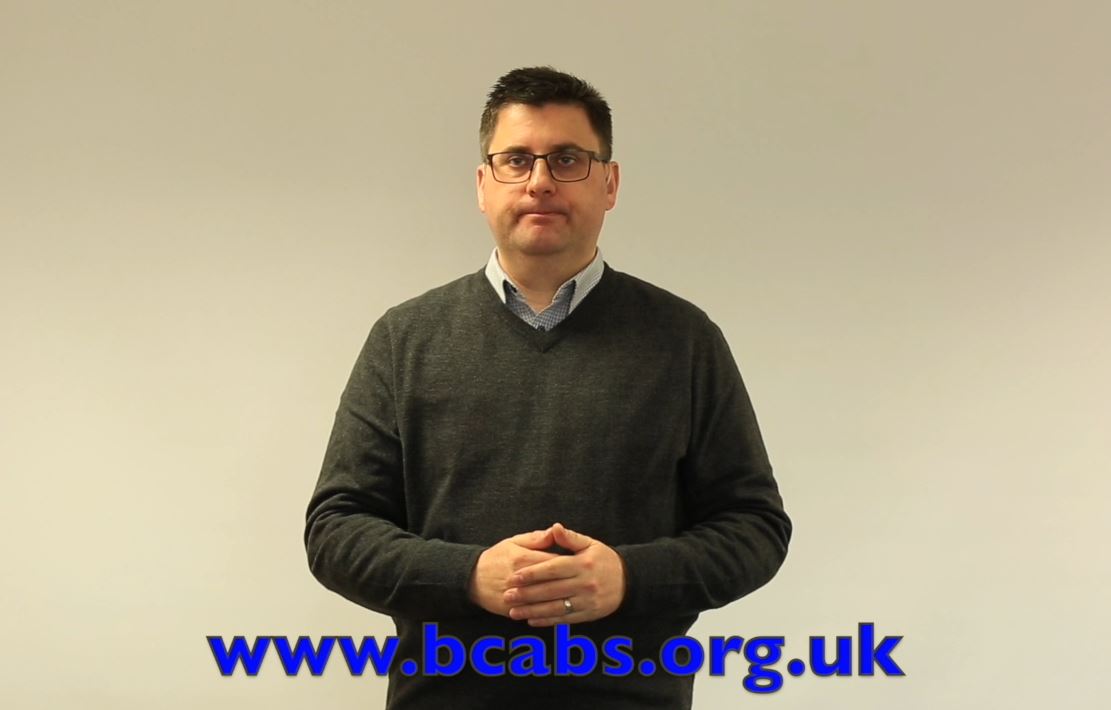 Click to watch British Sign Language Video
Deaf Advisor can help you with many problems or information on:
Benefits (e.g. PIP form, UC, JSA, ESA advice)
Employment (Not Careers Advice)
Debt
Housing
Letters, Forms and Bills
Benefits check
And much more...
Free, Confidential, Impartial & Independent.
British Sign Language interpreter provided.
Home visits or telephone advice are not available.
Opening Hours:
By appointment only on
Monday, Tuesday, Wednesday and Thursday
between 9.30am and 4.00pm.

To book an appointment contact us on:
Tel.: 0121 683 6900
Textphone/NGT: 18001 03444 111445
Text: 07786 202 305
Please leave your full name, text number or email address and what is your query.

Other contact Information: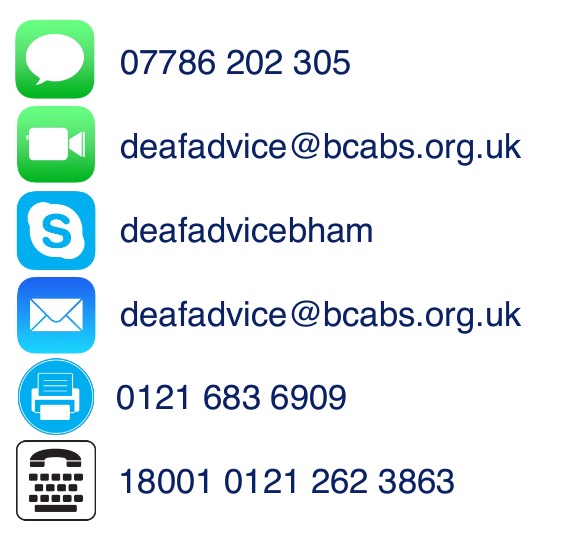 www.facebook.com/Deaf-Advice-Citizens-Advice-Birmingham-174993379655237
Find us: